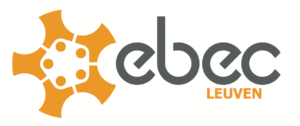 The sense of innovation, combining creativity with technicality and efficient teamwork. During the European BEST Engineering Competition (EBEC) you can put all of these skills to the test and lead your own team to victory, or at least to a day full of fun and challenges. EBEC is the biggest engineering competition in Europe, where teams of students use their technical, soft, social and communicative skills to compete in two different categories: Team Design and Case Study.
EBEC consists of 88 local rounds, 15 regional or national rounds. The winning team of each category receives prizes and can compete in the next round! Do you have what it takes to reach the regional Benelux round or even the EBEC Final in Zagreb, Croatia?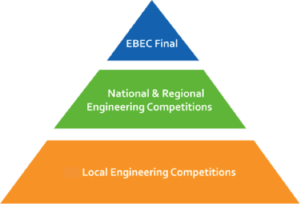 ---
Case Study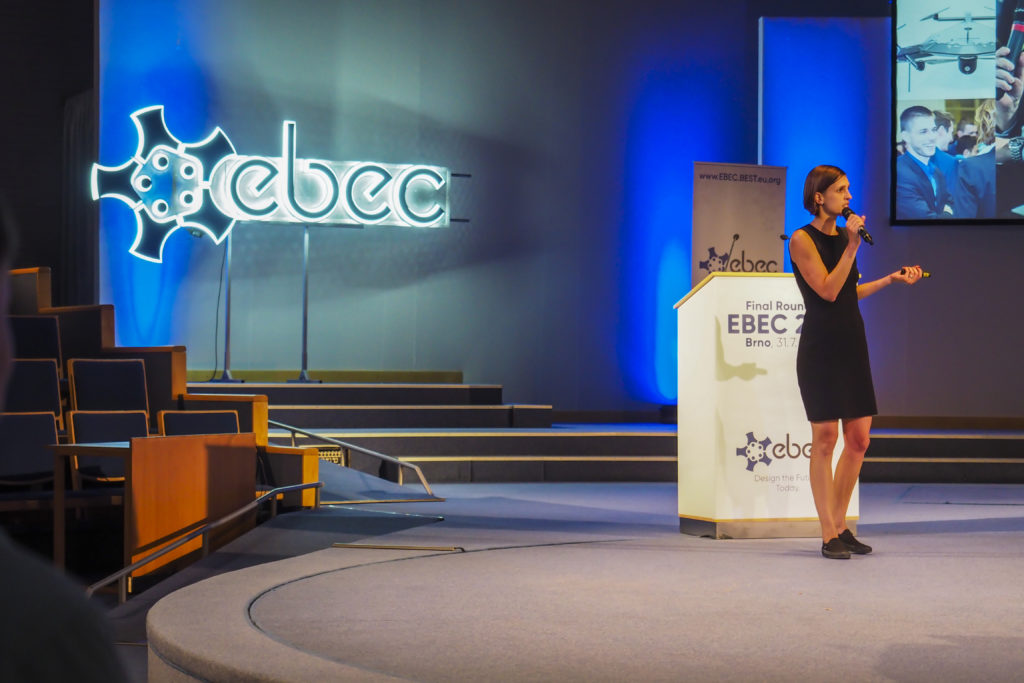 The Case Study is a more abstract problem that typically applies to real-life situations. Your team will have to think of ways to solve a theoretical problem or create a plan on how to apply specific technologies. The only constraint will be your own imagination when looking for the ultimate solution for e.g. drone applications, adaptable buildings or the digital highway. Got a knack for solution-oriented thinking? Then participating in the Case Study might just be the perfect challenge for you!
For information about this year's edition: check out the dedicated Case Study page!
---
Team Design
EBEC Team Design is a competition where teams will have to use basic materials (wood, springs, magnets, nails,…) and tools (glue gun, saw, drill,…) to build a prototype that satisfies a given problem as best as possible. Points are awarded for the ingenuity, durability and performance of your prototype.
Do you have a creative yet practical mindset that can solve problems like no other? Then the Team Design will put your engineering skills to the test!
For information about this year's edition: check out the dedicated Team Design page!
---