| Date | Track 1 – Become the BEST version | Track 2 – How to keep track |
| --- | --- | --- |
| 08.03.2023 | Diversity, Equity & Inclusion – Johnson&Johnson | Pitching & presenting – Abylsen |
| 15.03.2023 | Time Management – Lanark | Working in a team – Deloitte |
| 22.03.2023 | How to: job interviews – Bank van Breda | Efficient communication & reporting – Cyclops |
| 29.03.2023 | Peak performance – Exellys | Stakeholdermanagement – Witteveen+Bos |
Every evening will last from 19h30 to 22h00, consisting of a workshop and reception afterwards with the company representatives.
Get to know your peers during some exciting games and expect an interactive overview of the coming workshops at our Kick-Off Evening on 1 March. Make sure to prepare your CV before this evening!
Track 1 – Become the BEST version
Diversity, Equity & Inclusion – Johnson&Johnson

We as Johnson & Johnson strive to improve access and affordability, create healthier communities, and put a healthy mind, body and environment within reach of everyone, everywhere. Every decision is anchored in Our Credo, which provides us guidance in our commitments to patients and all who use our products and services, to employees, to communities around the world, and to our stockholders.
J&J plays a major role in advancing health and well-being, and other responsible business practices that support sustainable development. Our commitment to advancing the Sustainable Development Goals is guided by our focus on patients and the positive difference we can make to millions of lives the world over. We are committed to dedicating our expertise, ideas and ingenuity to catalyze efforts toward achieving those SDGs where the Company's unique constellation of strengths can help create sustainable and scalable impact.
We are re looking forward to connecting with you to deep dive into the important topic of SDG's. We will zoom in on having an inclusive environment with a focus on unconscious bias and how this affects diversity, equity and inclusion.
Time Management – Lanark

Time management is a training which is often recommended after you spent a few months at your first job, usually after a conversation with your manager in which you admit that it's difficult to juggle all the responsibilities coming at you all at once. But why wait until then? Time management is the art of getting to know yourself, to plan things which are expected of you on a regular basis and how to handle distractions.
In this workshop Lanark will give you some tips and tricks, tools and processes you can use to feel like you're more in control of everything. These things can also be used in your student career.
Lanark is a digital supply chain company developing and continuously re-engineering the supply chains of the future. They inspire companies to develop their full potential through supply chain optimization. They aim for turning traditional cost centres into profit drivers by bridging operations and IT, navigating exciting new technological possibilities. More information about Lanark can be found on their website. (https://lanark.be/careers/)
How to: job interviews – Bank van Breda

Applying for a job is an important and (often) well thought out decision you don't make too often throughout your career.
In this workshop, we want to inform you and give you tips & tricks for every phase you will go through when applying.
Phase one: choosing the type of job and company you want to work for. It's important to find a company that shares your personal values.
Phase two: applying and preparing for the interview.
Phase three: the job interview.
Phase four: preparing for a possible assessment center and dealing with feedback.
Bank Van Breda is a Belgian bank for entrepreneurs and liberal professions only. A bank where customer and banker build a real relationship of trust with each other.
That means we are interested in more than the figures and balance sheets of our entrepreneurs: we like to know their dreams and ambitions. Because helping them realise their dreams and ambitions is our mission.
Bank Van Breda has been declared the best employer in Belgium according to Great Place to Work by Vlerick Business School.
No fewer than 98% of our staff consider Bank Van Breda to be a very good organisation to work for.
We particularly excel in terms of our organisational culture and values: the family and warm atmosphere, the accessible management, people are central and staff are proud to work for Bank Van Breda, where you are given responsibility and opportunities.
Interested in joining this Great Place to Work? Check out https://jobs.bankvanbreda.be/
Peak performance – Exellys

Feeling overwhelmed with the possibilities to start your career in the broad field of IT and tech? But are you determined to find a work environment where you can use your talent to make an impact on the future and at the same time develop your full potential? You're in the right place. We won't pigeonhole you into a career. We'll create your ideal career, together.
At Exellys, our clients are all A-players in technology. They're looking for motivated colleagues but are at the same time strong believers in stimulating the potential of young talent just like you.
Becoming an Exellyst means getting the best career start possible while benefiting from our unique training and coaching programs.No empty promises.
Starting from your personal and professional ambitions, we'll help you choose from a broad range of jobs, technologies and companies to find the perfect fit. Then, depending on your track record, you'll enter one of our two-year training and coaching programs. And trust us: these programs are different. Together with your personal Exellys coach, you'll be ready for whatever comes your way.
After you concluded your two-year track, you'll get the opportunity to become a full-time internal employee of your client's organization.
Track 2 – How to keep track
Pitching & presenting – Abylsen

In a world where we too often follow in the steps of others, we must stand out from time to time. What better way to make a lasting impression by a phenomenal or exceptional presentation? Talking in front of a group of strangers or peers can be frightening, unless you are equipped with a toolbox filled with presentation techniques.

At Abylsen, we have been charting new horizons for over 15 years. As an international Engineering Consultancy company, we know how to bring innovative and new ideas across to an audience. Our Engineering Consultants work in a wide variety of sectors, such as Automotive, Energy, Life Science, Civil Engineering, and Manufacturing.
Working in a team – Deloitte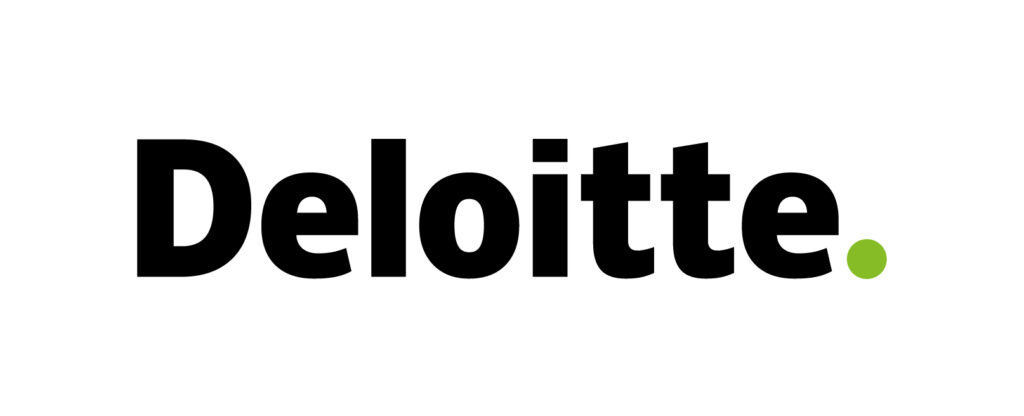 Efficient communication & reporting – Cyclops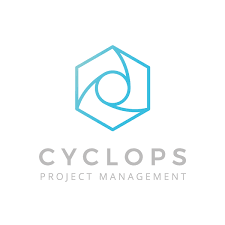 TOGETHER WE BUILD YOUR FUTURE,
PROJECT BY PROJECT.

At Cyclops, we love projects. We love the challenge it brings, the opportunities it creates, for us and for our clients. Every day, we put our people, methodology, expertise and experience at the service of our clients. Helping them to transform ideas into reality. Together we push their industry and our economy forward. As smooth, easy and stress less as possible. It is what we do. It is wat we love.

We believe that what we do together, we do better. That's why we see our clients as our partners. We are one team, working in full transparency, integrity and flexibility. We are open, real and truthful. Sharing work, results and fun. Collaboration is our signature.

The training "Effective Communication and Reporting" should give you a head start in your careers as conveying ideas, pointing all heads in the same direction and being able to communicate with all levels of an organization is a crucial skill for project managers.

cyclopscompany.com
Stakeholdermanagement – Witteveen+Bos

To get the right result for every project, good stakeholder management is inevitable. We look at stakeholders as people who have an interest in your project or are directly affected by its results. Proper management of these is the key to success. To get to this success you must try to get to the essence, what drives a stakeholder, how do you approach them and how do you build these relationships?
Communication is very important and often forms a fine line between a success or failure. This does not have to be difficult, there are simple steps to take to make your project a fantastic one too. Using some strategies, by knowing when and how to involve stakeholders in a project. From the stakeholder's perspective, it is also important to know what he will expect from you and what you can use to get the stakeholder behind you 100%.
Fill in this form to register!
Each track has a limit of 30 students. If you would like to follow either track, you can register starting from the 12th of December and the extended deadline is on Saturday the 4th of March at  23h59. Click the sign up for the event and you are registered after 10 simple questions. You will need to answer some study program and motivation questions, we want to know why you want to attend. It will be used during the selection process, so try to give us a clear picture of your interest.
During the registration you will be able to give preference ratings for both tracks, that way we can give as many participants as possible their preferred track. During the following days, we will contact every applicant to confirm if they were accepted or not.
Upon following all four workshops of your track, you will receive a certificate of participation signed by BEST Leuven, the track companies and the KU Leuven.